Libuše (Lela) Hrdonková was born in the small Czech village of Stod in 1922. She was 16 when the Nazis invaded and occupied her country. She was forced to work in a munitions factory. She would throw bread to prisoners in rail cars, crowded and starving to death on their way to concentration camps. She heard the gunshots that murdered those who tried to escape to their freedom.
She met an American soldier from Sioux City, Iowa in 1945 after the end of the war at a dance. They quickly fell in love, but his unit was transferred out of Europe. Before he left, he asked her to marry him.
They corresponded for four years via mail.
Meanwhile, Czechoslovakia fell under Communist rule. "I cannot leave this country of slaves and puppets," she wrote.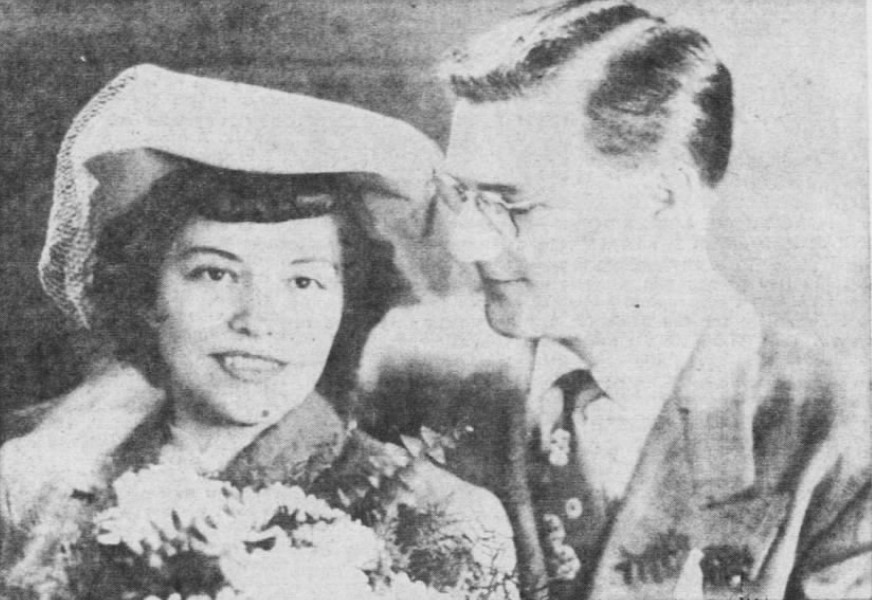 At great personal risk, Leonard entered Communist Czechoslovakia and married Lela on 26 November, 1949. The Communists only allowed him to stay for three months, and she was not permitted to accompany him back to the United States after his visa ran out. She was denied a passport and he had to leave her behind.
Václav Uhlík was a Czech motor mechanic who had survived a concentration camp. He had secretly built his own tank in his backyard out of scrap iron and steel that he had gathered. He gathered a small group: himself, his wife Marta, their two children Eva (4) and Václav (6), two Czech soldiers, and Lela. Shortly after midnight on July 25, 1953, the tank rolled out of Uhlík's workshop, decorated with branches as camouflage.
It continued to roll through the Bohemian forest until around 5 am, when it approached the Wald-München area near the border with West Germany.
Nobody had questioned it. From a distance, it passed for a real tank.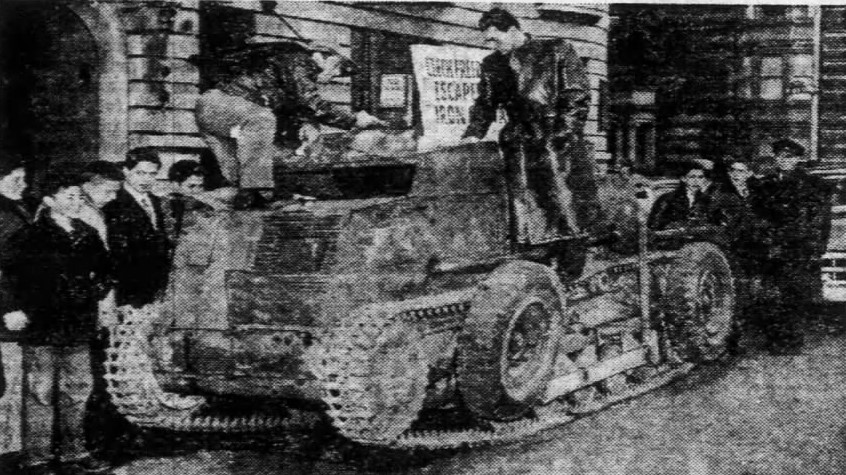 Suddenly, the tank broke towards the barbed wire fence. Apparently the Czech border guards were so surprised that they did not even shoot at it, or try to prevent the escape. Later, newspaper articles would claim that the "Freedom Tank" went through a hailstorm of bullets and machine gun fire, but this was not true. It was a clean break.
"I saw the barbed wires approaching and all at once they slipped down and went under the tracks. It was beautiful. We made it. Beautiful like a dream. Too beautiful to be true," she said.
They had only the clothes on their backs with them, but they were free.
The group was immediately welcomed as refugees and turned over to the U.S. Army intelligence officers, hailed as heroes, welcomed with instant fame, glory, and parades.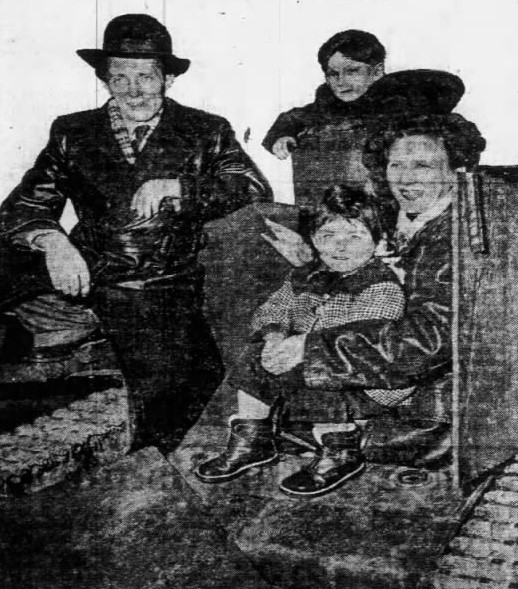 Lela reunited with her husband in Sioux City, Iowa. They lived happily for ten years in a one-bedroom home, finally upgrading to a two-bedroom home after the birth of their third child.
(I also found out what happened to Uhlík but it was too depressing to write here!)
Lela would often recount her life-or-death escape to groups of listeners across the U.S. She was able to visit her homeland again in 1972 and ~6 times after, introducing her children to her family and extended family.
Her husband died in 1983 and Lela died in December 2012. They sang the Czech Republic National Anthem at her funeral.
I think this story would make a fantastic film, or novel. Plus, for Lela and Leonard, it has a happily ever after that ends in my beloved Iowa. What other courageous heroes and heroines live among us, just down the street?