Probably the most underused records on FamilySearch are those that are not indexed and which seem to only be accessible via the Catalog (by the way, I always misspell this word as "catalogue." I guess that's the Brit in me shining through?). At RootsTech 2018 during the Town Hall Meeting, I learned that this is about 70% of the records that have been digitized, which is astonishing. Many of these records have an icon next to them which means they are only accessible in a Family History Center.this!

But some of them are accessible from home. You do need a free account to view them.

How do you even navigate to these records?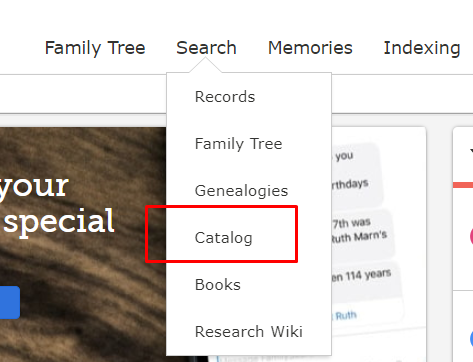 You can search by place. Type in the place name and select from the dropdown menu the best applicable choice. Generally, the broader your place category, the more records you will have to choose from. There were more records created at the "United States, Texas, Fayette" level than the "United States, Texas, Fayette, Fayetteville" level. I have no idea why they choose to organize the listing from largest jurisdiction to smallest, which is directly opposite to how it's done everywhere else. Also, note that US counties are not labeled with the word "county." Czech jurisdictions – forget about it.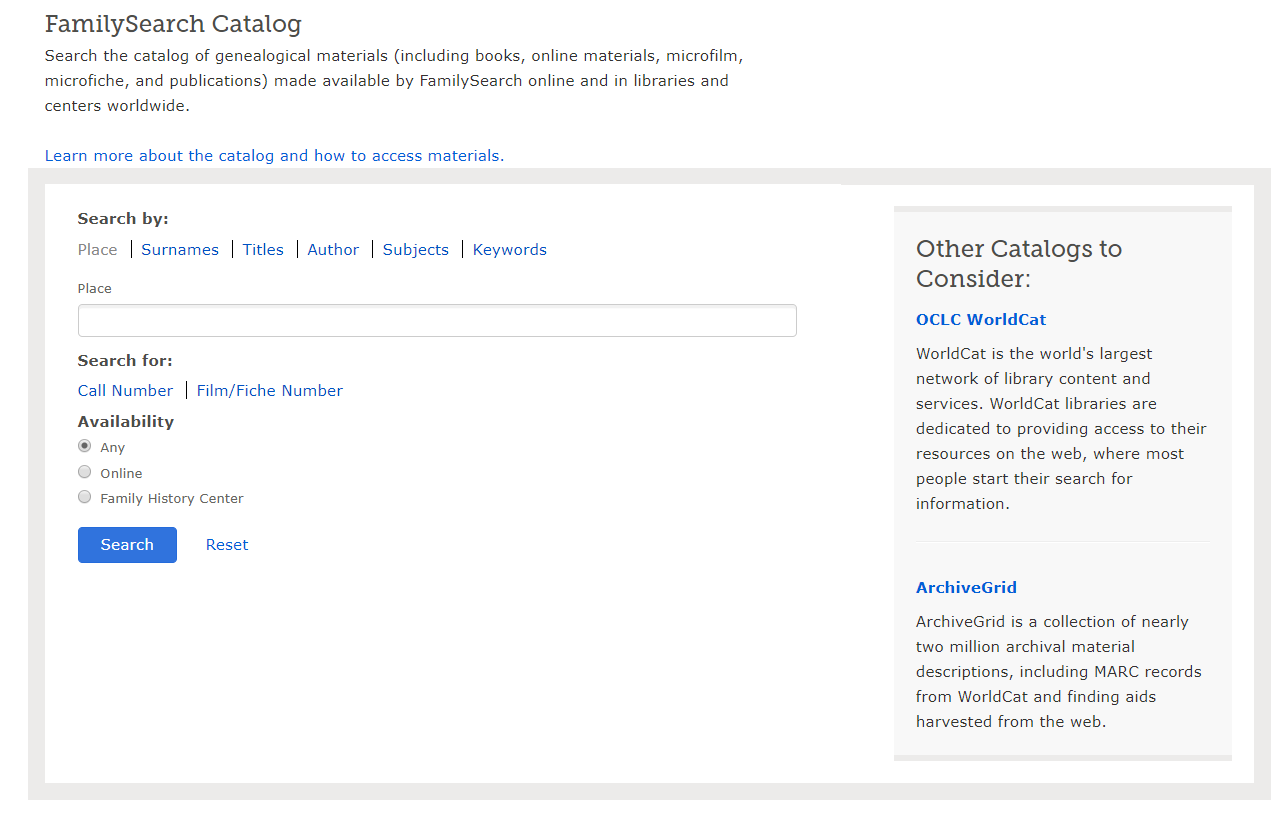 Then narrow down by what kind of record. For example, I picked "Naturalization and citizenship."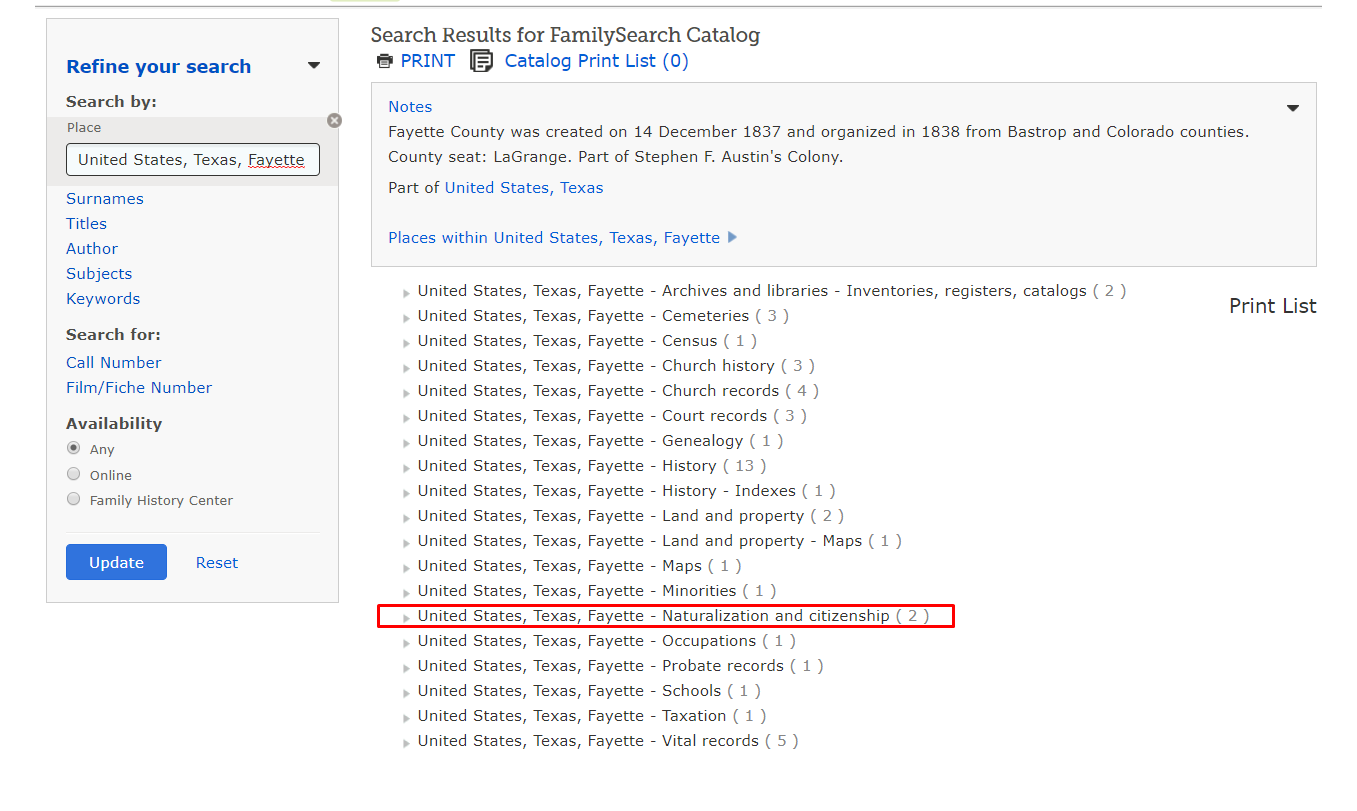 You might be fooled into sadness and dejection because there are only one or two records per record type. But be aware, that's just a super broad category, definitely worth clicking on.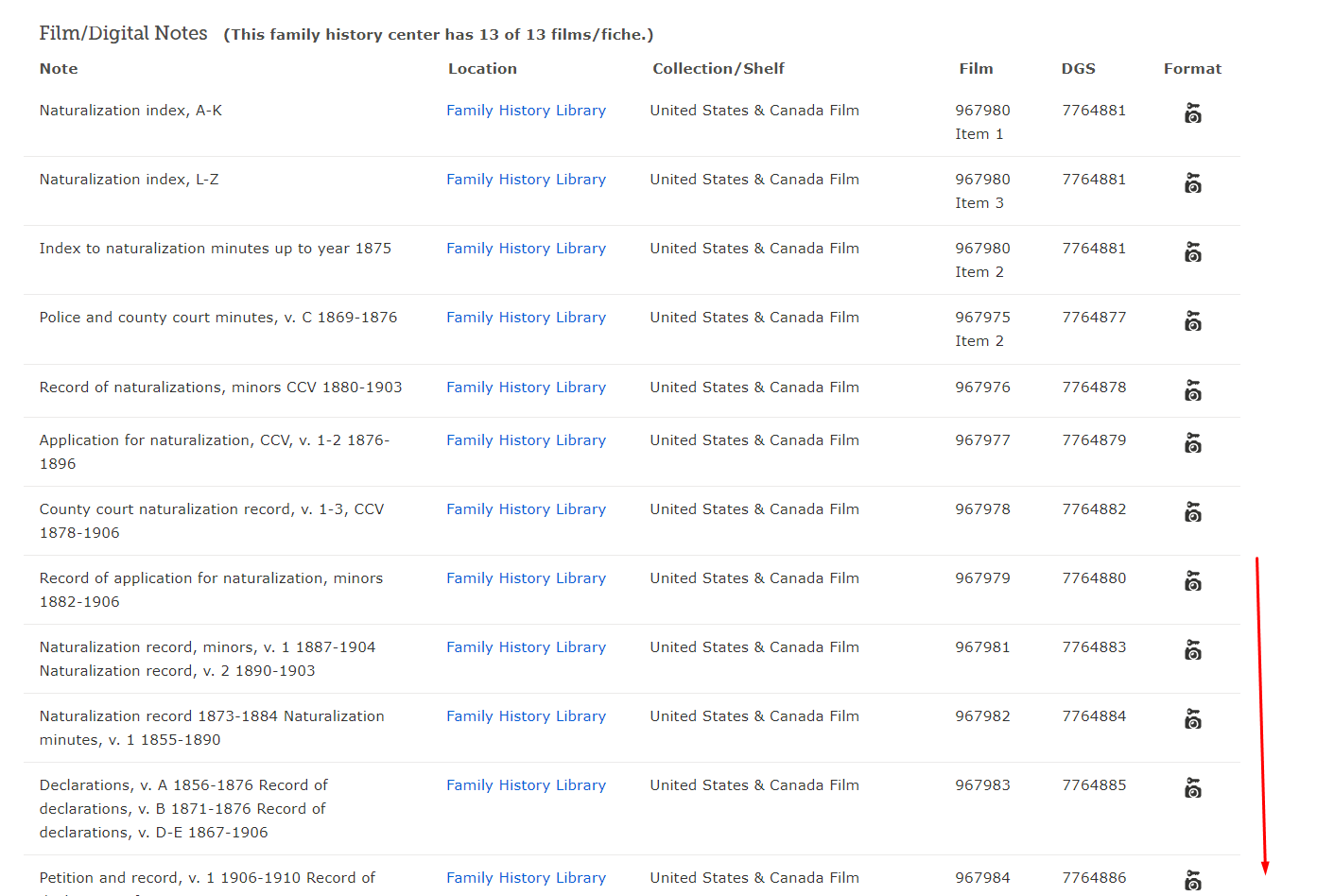 Lots and lots of records, and the list goes on and on. Only three available for viewing at home though.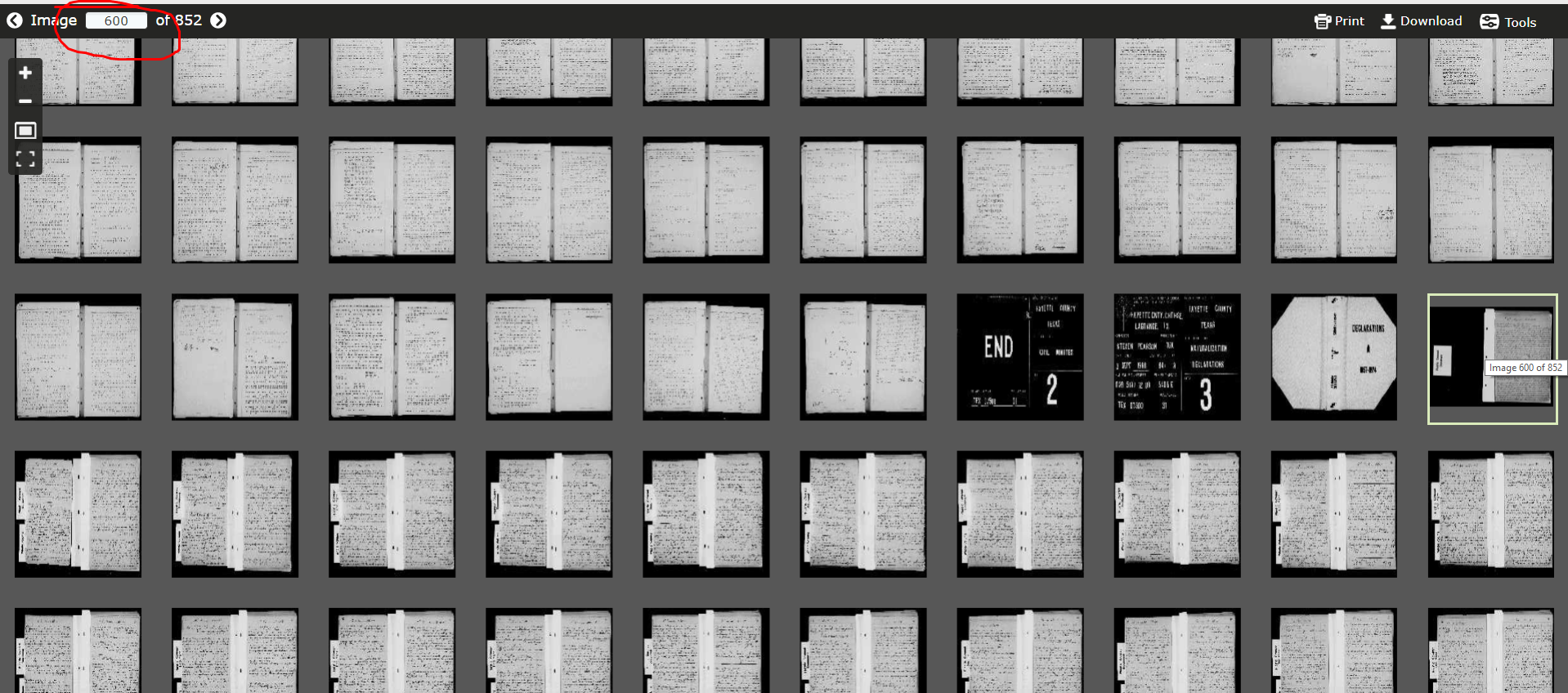 I was really excited to find that the earliest Naturalization records for Fayette County are actually pretty useful!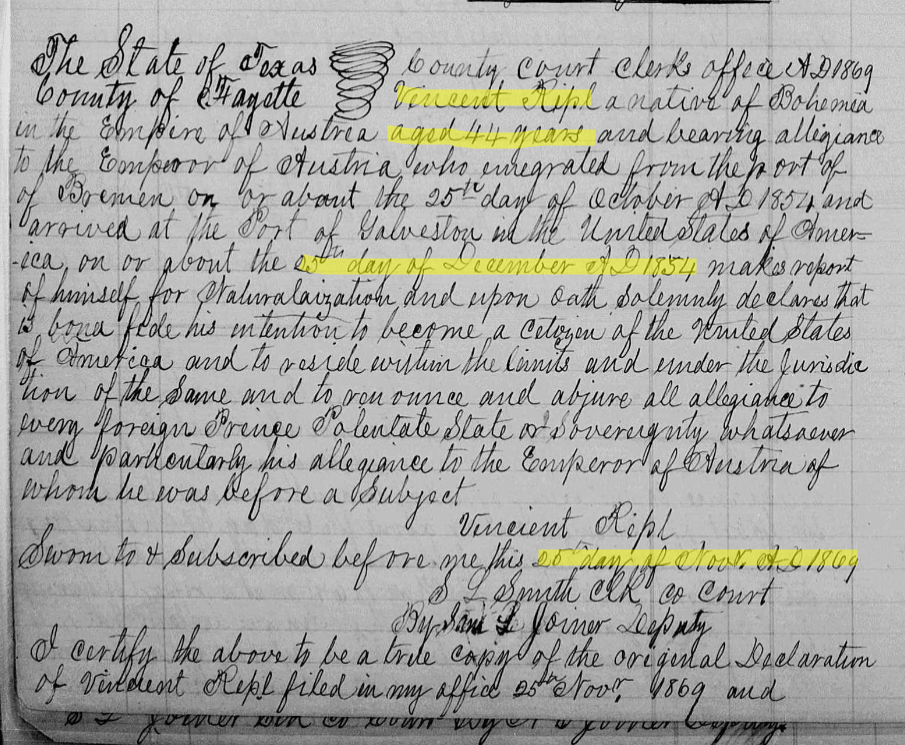 And it led me to discover that there were Czech immigrants before the infamous 1856 group. In fact, there were several: one in 1851, one ca ~1853. Could Vincent Ripl have traveled in that second group of Texas Czechs? Certainly he was one of the first Texas Czech pioneers.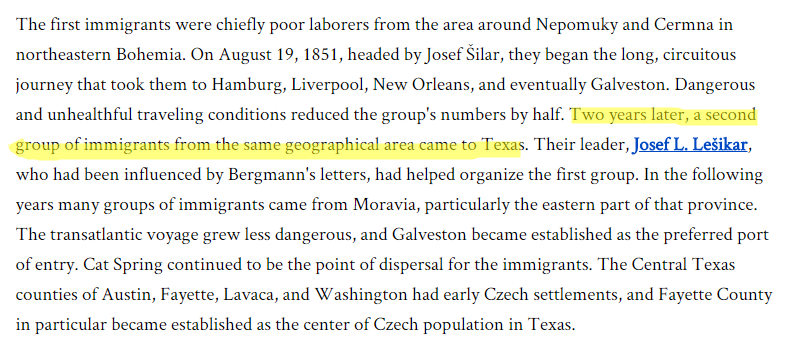 It is really cool that these records exist. It might be possible to reconstruct some of the missing passenger lists from a careful analysis of these records. I hope they get put on the to-index list soon.